Library Workshops: Give us 60 minutes, and we can save you hours of research time!
Submitted by
OSU-Tulsa Library
on Thu, 02/08/2018 - 1:04pm
Now that the semester's underway, you're working on assignments for research papers and projects. You're probably spending a lot of time Googling your topic to find useful information or maybe checking out the Library's databases to find some peer-reviewed articles to back up your thesis statement. With so many sources of information and so many options, it can be overwhelming to know where to go and how to search to find exactly what you need. Whether you're new to the research process or a pro, attending an OSU-Tulsa Library's workshop will give you tips and tricks to improve your search engine skills.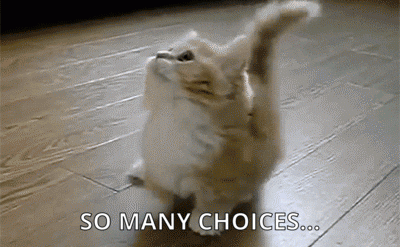 Join OSU-Tulsa Library's Instruction Librarian Tom Thorisch as he shows you how to navigate search engines to get custom results in our "Critical Thinking and Research: The Choices We Make" workshops.
You'll learn:
How to make better choices when researching
How to determine which searches will get you the info you need
How to know when it's time to change your search's direction
Sign up via email
To sign up, email Tom at tom.thorisch@okstate.edu and let him know which of the following workshops you'd like to attend. Each workshop is approximately 60 minutes.
Tuesday, February 13th at 5:30 pm in Main Hall 2315 
Wednesday, February 21st, at 5:30 pm in Main Hall 2301
Thursday, March 1st at 4:30 pm in Main Hall 2315