Banned Books Week at OSU-Tulsa Library
Submitted by
osutulsa
on Fri, 09/21/2018 - 11:20am
How do we participate on campus?
The OSU-Library will have a censorship display of banned/challenged books from Sept. 20-30.  Feel free to check one out!
As a reminder, the OSU-Tulsa Library is currently at a temporary location next to the Peter and Pat Bartlett Room Tulsa Room, in front of Main Hall.
What is Banned Books Week?
Banned Books Week was created by three organizations in the following an increase in challenges and the Island Trees School District v. Pico (1982) Supreme Court case.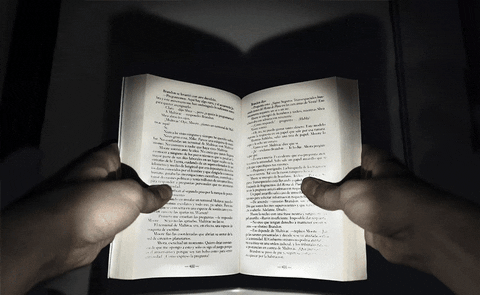 What started the case?
In February of 1976, school board members of Island Trees Union Free School District forced the junior and high school libraries to remove several books that contained content that they found to be"anti-American, anti-Christian, anti-Semitic and just plain filthy."
In the end, the Court held that the First Amendment implies the right to read and this limits the power of junior high and high school officials to remove books from school libraries because of their content.
What does censorship mean for books?
How did this lead to Banned Books Week?
In 1982, Banned Books Week launched as a response to the sudden surge in the number of challenges to books in schools, bookstores and libraries. The American Booksellers Association invited Judith Krug, the director of the Office for Intellectual Freedom, and the National Association of College Stores to join the initiative for Banned Books Week to promote the freedom to read by raising awareness of books that have been banned or challenged.
What books were banned?
Don't be surprised if you recognize some of these award-winning books that have challenged and sometimes result in being banned from public schools and even public libraries.
The Adventures of Huckleberry Finn by Mark Twain The Catcher in the Rye by J. D. Salinger> The Great Gatsby by F. Scott Fitzgerald To Kill a Mockingbird by Harper Lee many more....
Are books still being challenged?
Definitely. Modern books are being challenged every day. Some of the top challenged books of 201 8are
Thirteen Reason Why by Jay Asher
George by Alex Gino
The Hate U Give by Angie Thomas
See the Top 11 Most Challenged Books of 2018 in Banned Books Week's video below.
 How can we celebrate?
By exercising your right to read! This year's theme as pushed forth by the Banned Books Week Coalition is "Keep the Light On" in an effort to encourage us to speak out against censorship.
For more information, visit www.bannedbooksweek.org. Happy Reading!