Center for Poets and Writers
Our Mission
Our Vision
Our Goals
Education: Provide opportunities for writers and filmmakers to advance their craft and develop professionally

Collaboration: Support and partner with organizations in the arts and humanities to maximize scale and impact of programs

Community Engagement: In a spirit of reciprocity, engage local, national, and global individuals and communities to enhance the quality of life in Oklahoma
Staff

Lindsey Claire Smith, Ph.D., Director
Dr. Lindsey Claire Smith is a Professor of English, teaching in both Tulsa and Stillwater.
Smith has an extensive record of publication in Native American and Oklahoma film and literature; her most recent book is Urban Homelands: Writing the Native City from Oklahoma (U of NE P, 2023). She is editor of American Indian Quarterly, a leading journal in interdisciplinary American Indian Studies. Read more about Dr. Smith's scholarship on her faculty page.
As Director for the Center for Poets and Writers, Smith has expanded mentoring opportunities through an array of community writing and film workshops and hosts the popular open mic series "Live Lit Night." She coordinates the annual Writers on Greenwood series at OSU-Tulsa, guests of which have included A. Van Jordan, Elizabeth Acevedo, Tyehimba Jess, Colson Whitehead, and Jamelle Bouie. She leads Native American Literature Book Club in partnership with Whitty Books. She is co-founder and team lead for Tulsa LitFest and serves on the organizing committee of the Indian Territory Film Festival.
---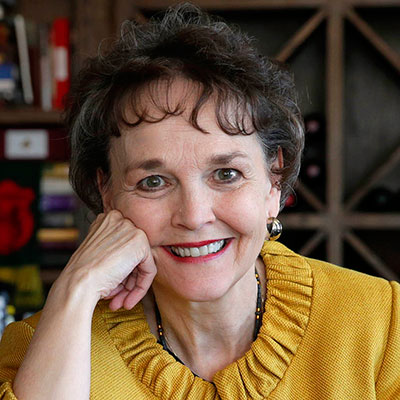 Teresa Miller, Director Emerita
Author Teresa Miller founded the Center for Poets and Writers in 1994 and served as its executive director until she retired from the university in 2015 to focus on her writing.
In addition to her work with the Center, Miller taught creative writing and regional literature at OSU-Tulsa, was the executive producer/host for the television interview program Writing Out Loud, an editor for the OU Press and a curator for the Oklahoma History Center.
She is the author of the novels Remnants of Glory and Family Correspondence and the memoir Means of Transit. Miller and her memoir have been featured on The Diane Rehm Show.
A member of the Tulsa Library Hall of Fame, Miller is the recipient of the Saidie Lifetime Achievement Award from Tulsa Women in Communications, the Pinnacle Award from the Mayor's Commission on the Status of Women, and the Distinguished Alumnus Award from NSU.
---
Zach Litwack, Filmmaker in Residence
Zach Litwack is an award-winning filmmaker based out of Tulsa. He has worked in the film industry and taught filmmaking in Tulsa and Chicago, IL since 2001. His fiction and documentary films have screened at numerous festivals, including The Cannes Film Festival and the Kansas City International Film Festival.
He has recently begun work as a Filmmaker in Residence at Oklahoma State University, where he teaches film courses and helps develop curriculum for the film education program. He is in post-production on the short dark comedy, "I'm Taking You Home" and the feature, "Drowned Land". He is in development on the features, "Lost and Found" and "Quiet Storm."
Advisory Board
Angela Browning
Dacia Cunningham
Deborah Hunter
Tvli Jacob
Karl Jones
Hannibal Johnson
Quraysh Ali Lansana
Zach Litwack
Alicia McClendon
Amy Rains
Lynn Wallace